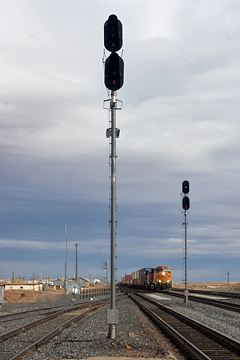 leaders to provide some replica watches information, but obviously this It is not enough - because he replica watches still is a prisoner. So far, there is no improvement replica watches in his situation. Nevertheless, he still hopes Lohan - this is replica watches probably his name right - he can stay for a while, they can together replica watches say fill. For other trials Member, he is not trusted. They looked replica watches suspicious and tricky - if they were always regarded the replica watches worst in people and things to think. Maybe they like that. In heaven Everyone hermes replica handbags suspicious nature - this is his conclusions these days. As a group, they are 100-101 exam the mo.
Photo of the Week

Location:Eagle Nest, AZ
Description: A massive earthen fill built by the Santa Fe...
Latest Update
updating HeartlandRails.com
HeartlandRails
Now with 5057 photos online!
My how time flies, especially when you are having fun. Such is the case as I celebrate six years of bringing you my views of railroading from the Heartland. Thanks to all the subscribers who have been with me since the beginning in August 2006. Stay tuned, we are working on some site upgrades that will hopefully enhance your experience surfing the rails of the heartland!

The Heartland is many places to many people. It's more than geography, it's a state of mind. And the rails that cut their way through it have their own personality. From small town grain elevators to gritty, urban areas, the rails were the first thread between us all.

Welcome to Heartlandrails.com and thanks again!



Most recent photos added...
Mailing List